How to Turn the Red Trend Green
As someone who prefers to fade into the background, I don't often wear the color red. It's the high-spirited hue of power, confidence, and passion — it's spicy food, danger ahead, romance. Fashion houses like Valentino, Givenchy, and Max Mara started the trend this autumn with head-to-toe red lewks on the runway, and the color shows no sign of fading for spring. Red can also symbolize anger ("seeing red"), rebellion, and energy — it's no wonder that in a time where many of us feel powerless in the face of climate change and politics, we might want to wear a color that makes us appear a little stronger than we actually feel.
The best thing about this trend is that it can be translated so many ways. Since it's a color and not a silhouette, you can invest in rosy-hued items that work best for your lifestyle and body. Buying separates that you can pile on or wear separately will help you use these items long past the expiration date of this trend. Below are different levels for adoption of red fashion, depending on your comfort with a color that is sure to attract attention. Everything is consciously-sourced or secondhand to turn this red trend green.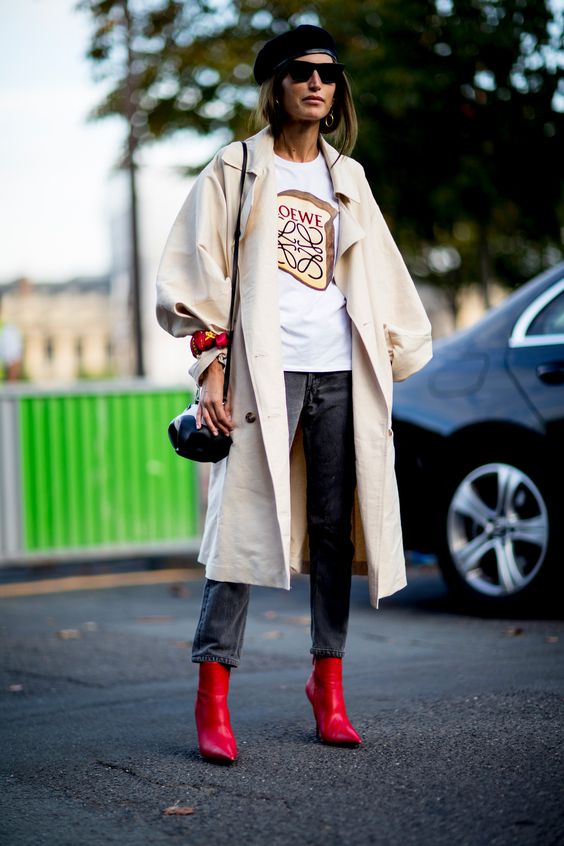 For the timid, take a cue from the streets and ease into the trend with just a pop of red. Dip your toe in with some crimson socks, maroon heels, or even a simple red lip and see how you feel. Want more than a little rojo? Move on to the next level!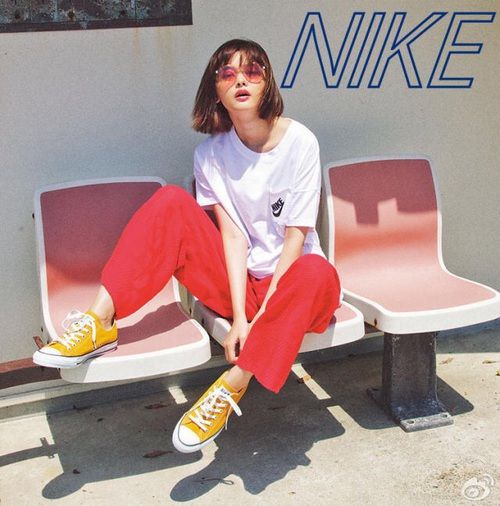 Ready to turn more heads in red? Add another item or two to the mix. Stick with basic pieces you can layer and wear different ways. Pop a band tee over a ruby turtleneck or sport a red jersey and ski cap together. Wearing them layered or close together will make even more of an impact.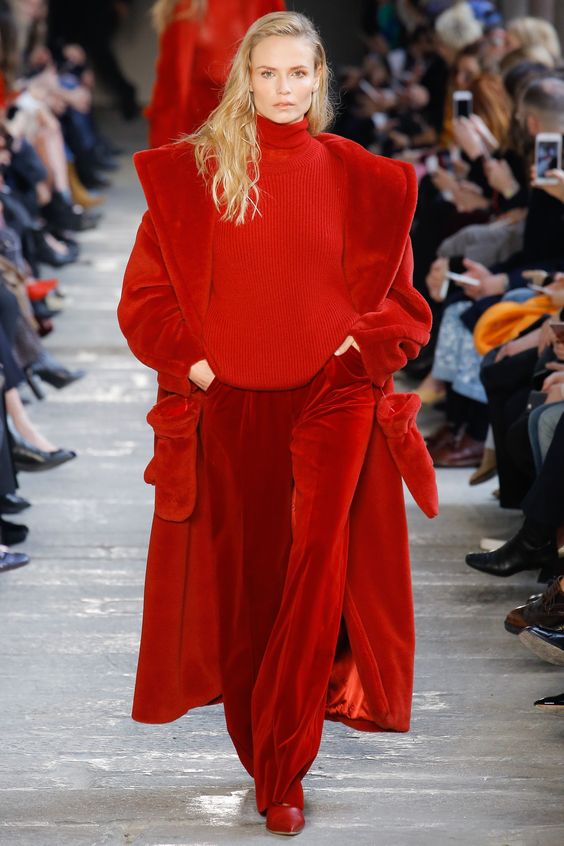 When you really want to be seen, level up to the season's head-to-toe red look. Just like an all black outfit, the hues don't have to be exact matches. Pull scarlet, garnet, deep burgundy, bright red, and crimson into a daring (and warm) compilation of color. Extra points for coordinating nails!
This post contains affiliate links, which means we get a small commission if you buy anything through the link (it doesn't change the amount you pay).

 🌶 Want to support us directly? Click here. 🌶  
Ethical Fashion
Elizabeth Stilwell
red trend, Thred Up, The RealReal, Susi Shoes, Hanami Cosmetics, Patagonia, Ethletic, People Tree, Credo, Credo Beauty, secondhand shopping, secondhand clothing, shop secondhand online, conscious fashion, ethical fashion, holiday2017, Front Page, cr1, tailor3, loveday, selfluv, crowd, fashion1, Halloween 1